December 11th, 2017
Police Launch Bookmobile Program
Partnering with Little Free Library, the Minneapolis Police Department is converting a pair of police cruisers into bookmobiles in the hopes of promoting literacy and teaching the importance of reading. While making normal rounds on Minneapolis' North and South sides, policing officers will be carrying and handing out books. The officers will remain ready to respond to certain types of emergencies, but will not be dispatched to calls, allowing them ample time to visit neighborhoods without libraries and give books away to anyone who wants them. Organizers note that this is the first program of its time in the U.S. Normally, Little Free Libraries are stationary boxes that look a bit like oversized birdhouses or mailboxes. The Minneapolis Police Department has also helped to install many of the stationary libraries, assembling the miniature houses for installation along the cities' residential streets. Police Chief Medaria Arradondo believes that officers helping out the community like this is "an incredible way to empower our youth and reach them in a positive way." Children and parents are encouraged to flag down the new police bookmobiles, recognizable by the "
WE SHARE BOOKS!
" decals on the sides of the cars. Hopefully this initiative will help bring the joy of reading to children who otherwise would have a hard time getting access to books!
Public TV Station in Puerto Rico Forced to Shut Down in Hurricane Aftermath
The PBS affiliate in Puerto Rico is off the air indefinitely in the wake of Hurricane Maria's destruction. Sistema TV in San Juan is licensed to private university Sistema Universitario Ana G. Méndez. University President José F. Méndez Méndez announced in a statement that the decision to shut down the station was a difficult one, but the school remains focused on ensuring current students are able to complete academic terms. The station's infrustructure had been damaged by
Hurricane Maria
, and requires a good deal of attention before it could recover from the damage. Both Hurricanes Irma and Maria knocked broadcasters in Puerto Rico off the air and devastated the island's communication networks, leaving most of the island without electricity since Maria hit on 
September 20th
. CPB, which funds Sistema TV, reportedly provided $30,000 to help the station recover from damage, though it is unclear yet how and when those funds will be used. CPB has also paid for engineers to travel to Puerto Rico to help San Juan station WIPR retore its FM signal. Sistema TV achor Mardelis Jusino Ortiz reported being without words upon hearing of the station's shutdown. Hopefully funds and donations will allow the station to eventually recover from the damage so Puerto Rican residents can have access to news and other valuable public-access programming.
Tricking the Eye: Best Illusions of the Year
Remember those Magic Eye illusions you used to look at as a kid? The Best Illusion of the Year Contest, now in its 13th year, makes a point of celebrating artistic creations meant to trick the human eye. Each year, online voters around the world decide the winners, with cash prizes going to the top three places. This year, first place went to "Shape from Motion Only," a shape perception illusion created by a team at Tel Aviv University in Israel. Second place went to a new rendering of what is known as the "Cafe Wall shape distortion effect," created by a U.S. artist and magician; third place went to a classical geometric illusion created by an Italian visual artist. In a piece for Scientific American, Susana Martinez-Conde interviewed the winners about their creations and how they tell us about our brains and daily perceptual experiences. Second place winner Victoria Skye, for example, explains that her illusion teaches us we cannot trust our perception as light and its variances affect what we think we see–she extends this lesson to daily life: "We cannot take things at face value. This can be applied to teaching moments on how the brain distorts things. For instance, when we judge people at first sight, it doesn't mean what you see is the truth." Want to see these intriguing illusions and learn more about how the artists discovered them? Read on <
HERE
>.
A Med School Theater Troupe Breaking the Mold
When people think of medical school, they think of long hours, endless studying, and brutal exams–they don't usually think of theater. But a student-run theater company at Columbia University's College of Physicians and Surgeons may change all that: every member of the
Bard Hall Players
is studying to join the medical profession. Founded in 1967, the troupe produces three shows a year, with each production put together entirely by medical students–including sets, costumes, orchestra, and lighting. Fourth-year medical student Sam Bruce explains: "Medical school can be very stressful. You need an outlet where the people are a little bit more forgiving. You can't go into a patient's room and look like you're having a bad day. You have to leave that all at the door." The Bard Hall Players aren't even the only artistic group at the College of Physicians and Surgeons–the school also has an a cappella group called The Ultrasounds, class-year-specific bands (the second year's is called the Flu Fighters), and a symphony composed of both students and staff. Students of all experience levels can join the Bard Hall Players. Many find that their time on stage helps them with their medical training: "You get time to dive into the human experience," explains one medical student. "A lot of times, you need to put yourself in the shows of patients. It keeps you grounded in the human experience." What a truly delightful opportunity for these medical students! It would be incredible if medical schools across the globe could incorporate troupes and programs like these to allow students to explore and enjoy their own creativity!
December 5th, 2017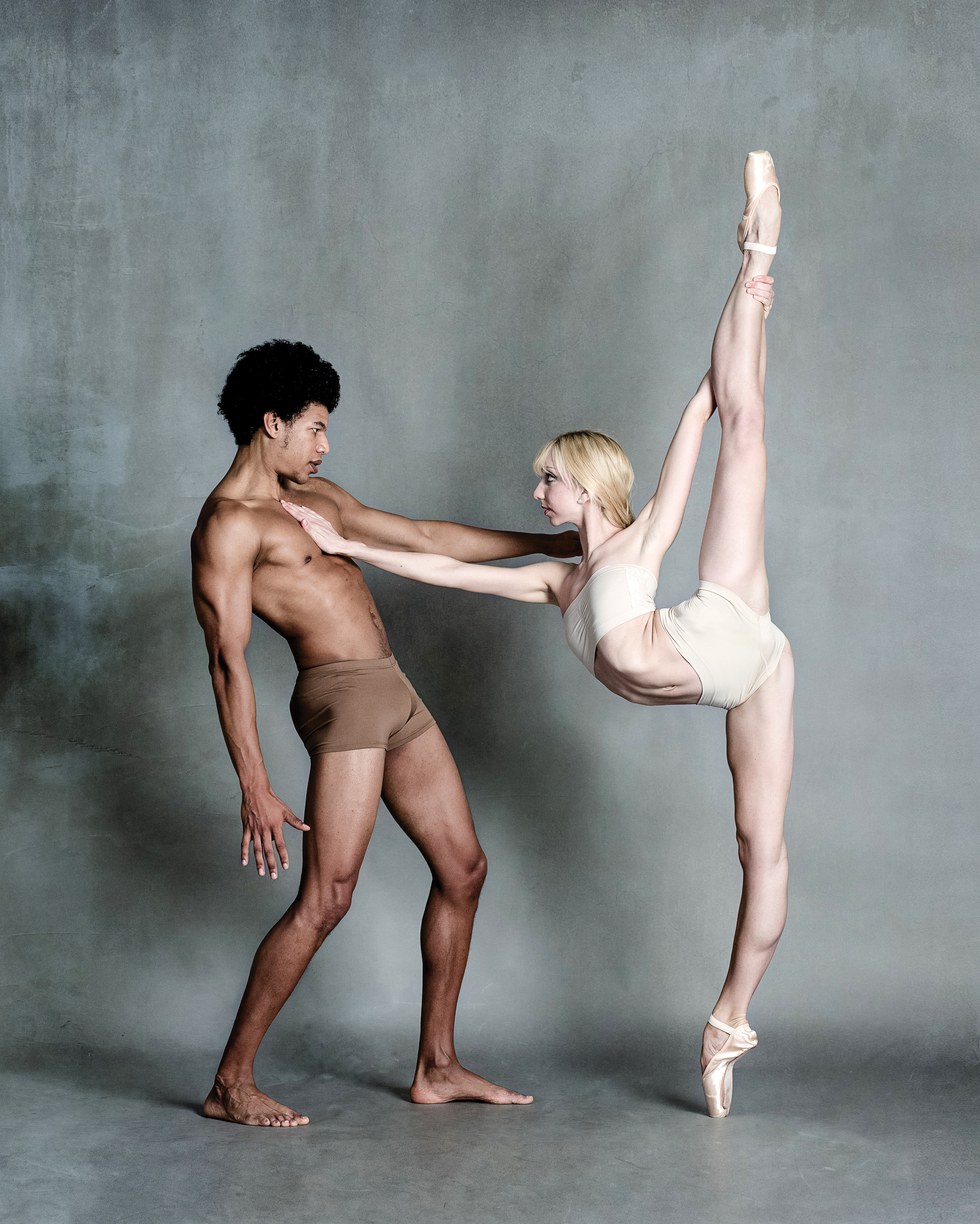 The Life of a Baseball Game Organist
Ever wonder who's behind those short upbeat organ songs at baseball games? At Boston's famed Fenway Park, the man behind the music is
Josh Kantor
, the park's organist. During games, Kantor sits four level above the on-field action. Despite the old-timey feel of the organ, Kantor and park organists like him rely on a surprising level of technology. Kantor, 44 years old, has worked as Fenway's official organist since 2003–and he's never missed a home game. When the park is packed, Kantor is playing for 38,000 people at a time. HIs booth looks less like a traditional organ loft and more like an air traffic control booth; Kantor is constantly in conversation with an entire production staff (his conversations with them in one ear, the organ in the other). Because he is not broadcast–for rights-related reasons–Kantor has a great deal of freedom in what he plays. Recently, he learned the theme song from Game of Thrones; on the 76th anniversary of MLB organ music, he tweeted: "I'm sure Ray Nelson (1st MLB organist) would approve of the Flo Rida jams I'm busting out tonight." Listening to park organists like Kantor play is exclusively a live experience; fans at the game can even submit requests via Twitter for what they'd like to hear. Next time you're at a game, make sure to take a moment and think about the person behind those happy notes!
Ballerina Told She was 'Too Tall' Not Giving Up
Last year,
Sara Michelle Murawski
made headlines for being fired from the Pennsylvania Ballet for being "too tall." At 5′ 10.5″, Murawski had always found her height an asset as a student; teachers complimented her elongated lines. Once she entered the professional world of U.S. ballet, though, Murawski suddenly found her height to be less of a blessing and more of an obstacle to her career. Months later, though, Murawski was the first principal signed to the new American National Ballet, a company in Charleston, South Carolina with the mission of celebrating dancer diversity. In a piece for Dance Magazine, Murawski tells her story, from a young lanky ballet student to professional dancer. She talks about her new position and her excitement over the ANB's mission to celebrate diversity: "People want this kind of change in the dance world. At ANB they're after real artists. And they're going to get better dancers that way. To all the tall, hopeful dancers out there: Please carry your height with pride and joy." Hopefully, more companies adopt the mission of the ANB so that ballet can celebrate dancers and artists of all shapes and sizes!
The Artists Set to Paint the Portraits of the Obamas
The Smithsonian's National Portrait Gallery
has commissioned artists Kehinde Wiley and Amy Sherald to paint the official portraits of President Barack Obama and First Lady Michelle Obama, respectively. Wiley and Sherald are the first black artists hired by the museum for the painting of a president and first lady. Both artists have been celebrated for their depictions of black subjects. Wiley, 40 years old and based in New York, depicts contemporary male subjects in a style reminiscent of the portraits of the Old Masters. Sherald, 44 years old and working in Baltimore, paints black subjects in a way that blurs reality and fiction. During their time in the White House, the Obamas brought the work of black artists to its halls–they contributed works by abstract expressionist Alma Thomas, folk artist William H. Johnson, and conceptual artist Glenn Ligon. Wiley and Sherald's paintings will be unveiled and incorporated into the Smithsonian's collection in 2018–it will certainly be exciting to see how the portraits turn out!
Man Proposes to Girlfriend by Hanging Artwork in the Met
Marriage proposals seem to be getting more and more elaborate over the past couple decades–and the rise of social media means that the most impressive proposals are often shared worldwide. The most recent proposal to go viral comes from Redditor krysxvi (Chris), who went out on a limb to hook his now-fiancee Marybeth. Chris took Marybeth to
the Metropolitan Museum
of Art in New York, and when they entered a room of Picasso paintings (Marybeth's favorite), among the colorful pieces, a new one was hung: a drawing by Chris which showed the exact proposal scene, complete with the polka dots of Marybeth's dress (which he had convinced her to wear that day). Marybeth said "yes," and the couple was ecstatic–but the museum not so much. After Chris rose to his feet, a guard told them to remove the painting and instructed them to leave–though he let them take a few photos first. What a cute way to celebrate the couple's love of art and the museum–luckily no harm was done to the museum and they didn't get into too much trouble!
November 27th, 2017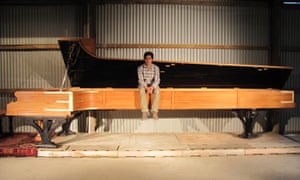 The Ballet World's Bullying Problem
The forthcoming memoir of ballet phenom David Hallberg has helped to put the bullying problem in the ballet world back at center stage. In "A Body of Work: Dancing to the Edge and Back," the
American Ballet Theatre
principal dancer describes the double-edged sword of ballet: his joy at discovering it and the misery of being bullied for it. Called names and bullied relentlessly by boys at school, Hallberg eventually found refuge at a performing arts high school, where his love of dance was normal. The statistics on boys, ballet, and bullying are staggering: dance sociologist Doug Risner found that 93 percent of boys in ballet reported being teased and name-called, 68 percent reported verbal and physical harassment, and 11 percent were the victims of physical harm–all because they were simply boys who did ballet. In an interview with the Huffington Post, Risner explained that the numbers in the ballet world dwarf those in the general population: "If this were not the arts, it would be considered a child health crisis." Filmmaker Scott Gormley was inspired by watching his own son suffer such bullying, and subsequently created a full-length documentary film, "Danseur," to highlight the experiences of bullying in the ballet world. Many point to internalized homophobia and a commitment to rigid gender norms in the ballet world–despite the fact that approximately half of men in ballet identify as gay or bisexual. For more on this troubling epidemic and the different ways experts recommend students, teachers, and others in the ballet world can help, read on <HERE>.
A Look at One of the World's Longest Pianos
Most piano students learn to play on a keyboard, an upright, or a standard piano. But the piano world includes instruments of a much greater size–including the 5.7 meters long piano (one of the world's longest) that recently found a home in the deep south of New Zealand. Built by Adriann Mann when he was a high school student, the "
Alexander piano
" had to be moved by the fire brigade to its new home. Mann, now 28 and working as a full-time piano builder, reports that the instrument sounds very different from normal pianos, with a deeper bass and depth resulting from its extraordinary length: "It was a gigantic experiment. If you think of a typical concert piano, of course, they sound amazing. But with this piano, there is an extra level of depth and resonance again because the piano wires are more than 20 feet long," he explains. The piano has been played by some of New Zealand's best concert pianists and was once even installed in the Otago Museum foyer in the hope Elton John would play it when he gave a concert in Dunedin. Mann reports that visiting pianists are often surprised at the piano's capacity to handle subtler passages and softer notes. The Alexander piano will now remain permanently in Mann's workshop, where he hopes curious pianists from around the world will visit and play it. If you're ever in New Zealand, consider dropping by– Mann reports: "I haven't had a negative reaction yet."
Pianist Dies Doing What He Loves
Celebrated Russian-Jewish pianist
Mikhail Klein
recently collapsed and died on stage while performing his own composition in his hometown of Irkutsk. Klein, who was 72 at the time, reportedly died of heart failure at the food of a grand piano of the Irkutsk Philharmonic Orchestra before a crowd of hundreds. He was playing "This is all Russia," a jazz composition he wrote that features fragments from several famous Russian songs. In 1987, Klein was awarded the prestigious title of "Honored Artist of Russia" and was known for his reditions and interpretations of works by Rachmaninoff, Beethoven, and Brahms, among other great composers. He was also a prolific jazz composer and enthusiast. He had been a member of the Irkutsk Philharmonic for 45 years and had what his obituary called a "fanatic devotion to the arts." The man certainly died doing what he loved!
Looted Antiquity to Return to Lebanon
A 2,300-year-old marble sculpture of a bull's head is set to be returned to the Republic of Lebanon following the dropping of a federal lawsuit. In the lawsuit, collectors Lynda and William Beierwaltes argued they bought the artifact in good faith for more than $1 million in 1996. The couple's lawyer reported: "After having been presented with incontrovertible evidence that the bull's head was stolen from Lebanon, the Beierwaltes believed it was in everyone's best interest to withdraw their claim to the bull's head and allow its repatriation to Lebanon." Prosecutors are reportedly also not pursuing the return to Lebanon of a second work, a marble toso of a calf bearer, also owned by the
Beierwalteses
. In a recent statement, the Manhattan District Attorney Cyrus R. Vance Jr. argued: "The art world must acknowledge that stolen antiquities are not simply collectible commercial property, but evidence of cultural crimes committed around the world." The investigation into the bull's head and calf bearer pieces continue, though no criminal charges are being filed. Hopeful, y galleries, auction houses, museums, and collectors continue to diligently investigate the origins of artwork and ensure that pieces like these end up where they belong.
November 20th, 2017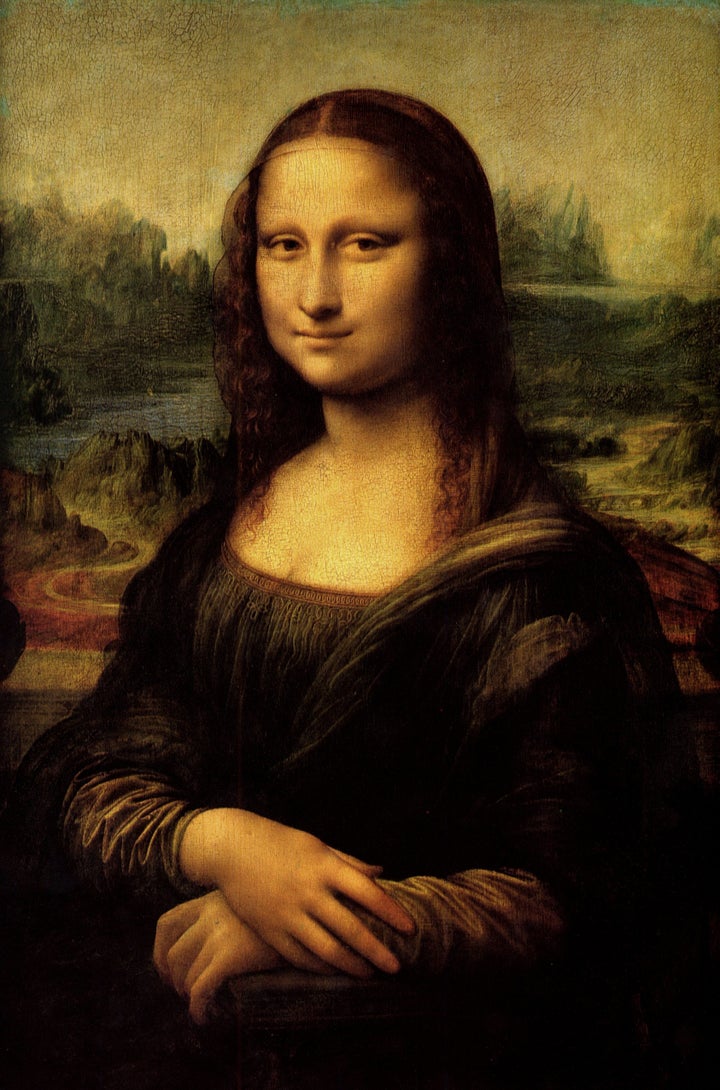 Another Clue about the Mysterious Mona Lisa
Experts at the Louvre have been closely examining a 16th-century drawing by Leonardo da Vinci, suspecting it may have provided the inspiration for his considerably more famous "Mona Lisa." The drawing–a charcoal rendition of a nude woman–is known as "Monna Vanna" and has been kept in the collection of Renaissance art at the Conde Museum north of Paris for the last 150 years. Originally attributed to da Vinci, many suspect the sketch was in fact completed by one of the artist's students or assistants in his style. The
Monna Vanna
recently underwent scientific analysis; 12 experts concluded that the rendering was created at least in part by da Vinci himself. Furthermore, they believe the drawing to be a preparatory study for the iconic Mona Lisa itself. If true, the sketch would likely be of Lisa Gherardini, long thought to be the "Lisa" of the Mona Lisa. Mathieu Deldicque, the deputy curator at the Conde Museum, explained that the sketch "is not a pale copy. We are looking at something that was worked on in parallel with the 'Mona Lisa' at the end of Leonardo's life." Among the evidence, experts cite the fact that the drawing and painting are exactly the same size, and the hands and body are in the same position and at the same angle. The Monna Vanna certainly provides an intriguing clue to the ongoing mystery of the Mona Lisa!
Union Station's Free Piano Put to Good Use
Nearly every day,
Matthew Shaver
plays the Los Angeles Union Station free public piano for twenty straight minutes, often drawing a small crowd of commuters and tourists. Twenty minutes is the maximum play time allowed, according to posted rules, and for that time Shaver fills the hall with jazz, pop, and blues improvisations. Once in a while a passerby may join him for an impromptu duet. Drawn in by his music, listeners may be puzzled by his ragged appearance: indeed, Shaver, 30, is homeless–or "home-free," as he describes it. He has been playing the piano from the age of 4, introduced by his two older sisters who taught him the basics. Shaver describes the piano as "the most positive influence in my life." To him, playing is "a meditation. Like, you pray about something and then you meditate on it. The piano is my meditation." A veteran of the U.S. Marine Corps, Shaver has had struggles with depression and drug use. While his rap sheet makes him a pariah in many places, the piano isn't one of them: "Doing drugs doesn't make a person bad. Just like going to church doesn't make you a good person. [But at the piano], I have respect," he explains. He says he appreciates the presence of a piano he can play, no questions asked–when he stops by churches to request to play for a couple minutes, he is often refused. What a testament to the power of access to musical instruments–hopefully the Union Station piano and others like it continue to help individuals make music who otherwise would not have access to instruments.
Several from the Arts World Named MacArthur Geniuses
The John D. and Catherine T. MacArthur Foundation has announced the latest recipients of its annual MacArthur Fellowship–frequently referred to as the "Genius Grant." Each "genius" receives a $625,000 check and an accolade previously awarded to icons like Susan Sontag and Lin-Manuel Miranda. The grants have been awarded annually since 1981 in order to identify and extol high-achieving individuals across a wide range of disciplines. There are currently no restrictions governing what recipients do with the money. This year's geniuses include several from the arts world: Jesmyn Ward, a fiction writer who puts black, marginalized communities at the center of her stories; Tyshawn Sorey, a composer and musician whose singular practice collapses boundaries by including Western classical, American, and Ethiopian creative expressions; Yuval Sharon, an opera director and producer known for unorthodox performances that are immersive and itinerant; Trevor Paglen, a conceptual artist and geographer who uses public records and declassified documents as artistic materials; Viet Thanh Nguyen, a fiction writer and cultural critic who uses fiction to provide a "voice to the voiceless"; Taylor Mac, a theater artist who breaks down highbrow and lowbrow art to toy with assumptions about gender, performance, and identity; Rhiannon Giddens, a singer, instrumentalist, and songwriter trained as an opera singer and with a mastery of the fiddle and banjo who illuminates the overlooked influence of African-American artists to folk and country genres; Dawoud Bey, a photographer and educator who creates portraits of individuals from overlooked communities and reimagines how cultural institutions can better serve the communities in which they are based; Annie Baker, a playwright known for upending expectations of the kinds of people, language, and situatinos worthy of theatrical interpretation; and Njideka Akunyili Crosby, a figurative painter whose work aims to visualize the hybrid reality of the immigrant experience. To learn more about these incredible individuals, read on <
HERE
>.
Last Da Vinci Painting in Private Hands to be Sold at Auction
Believed to be the last piece by Leonardo da Vinci in private hands, the "
Salvator Mundi
" is set to sell at a Christie's auction in November for roughly $100 million. Made around 1500 and presumed lost until early this century, the painting is a portrait of Jesus Christ, and is about 500 years older than anything that typically appears in the auction. The work has been at the center of a variety of legal complaints and international art-dealer disagreements. Ultimately, it ended up in Milan earlier this year, shown at the Museo del Novecento from March through May. The auction house unveiled the work in a flashy press conference at Christie's New York headquarters at Rockefeller Center, press members jostled to capture a picture on their phones–Christie's said it had never staged such an unveiling before. The painting will tour Christie's flagships around the world before returning to New York to be sold at the postwar and contemporary art auction on 
November 15
 of this year. It will certainly be interesting to see what it sells for!