September 12th, 2017
What are your favorite board games to play?
What I didn't realize while I was debating in high school was that the activity would teach me key skills that I would rely on later in life to resolve conflicts and accept loss.  Debate forces a student to address opposition in a controlled environment to succeed.  Ignoring the conflict (or the opposition's arguments) would most likely result in a loss.  Furthermore, even if you ultimately lost a round, community norms dictated you display good sportsmanship (or else word would travel through the circuit you were a poor loser) and you might still have to compete in the next round, so you would be forced to compartmentalize the loss to succeed in the next round.
A recent article in Quartz argues that the people gain similar skills through board games.  Board games are a "controlled state of conflict" and a "good board game builds in enough chance that any reasonably skilled player can win" ultimately making the process fun even when you lose.  Evidently, these feelings are timeliness as board game cafes are becoming increasingly popular and board game sales at hobby stores have risen for the last five years in a row.  According to Bloomberg Businessweek, Tabletop card and board games are also one of the most popular funding categories on Kickstarter.  A recent Card Against Humanity-like game called Million Dollars, But was funded on Kickstarter within 2 minutes and raised far above its goal of $10,000 ($560,000+).
Why does this matter?  In addition to teaching important life skills, it's evidence that despite the isolation we are facing from advancements in technology, the continued rise of popularity of these types of games demonstrate that humans crave interaction.  Like debate, playing a board game online is fundamentally not the same as playing it in person with a group of friends.  After sitting in front of a computer all week at your job, it's no wonder that people are meeting at coffee shops and playing card games at parties.  Board games are a top suggestion for how aging adults can combat loneliness and isolation.
So the next time you are feeling depressed and craving interaction, sign up for a group that meets to play board games.  Organize a game night with your family or friends.  This is also an easy tip for parents who are looking to connect with their kids and foster conflict resolution skills.  One of my fondest memories growing up was playing Risk with friends and Trivial Pursuit with my family.
September 5th, 2017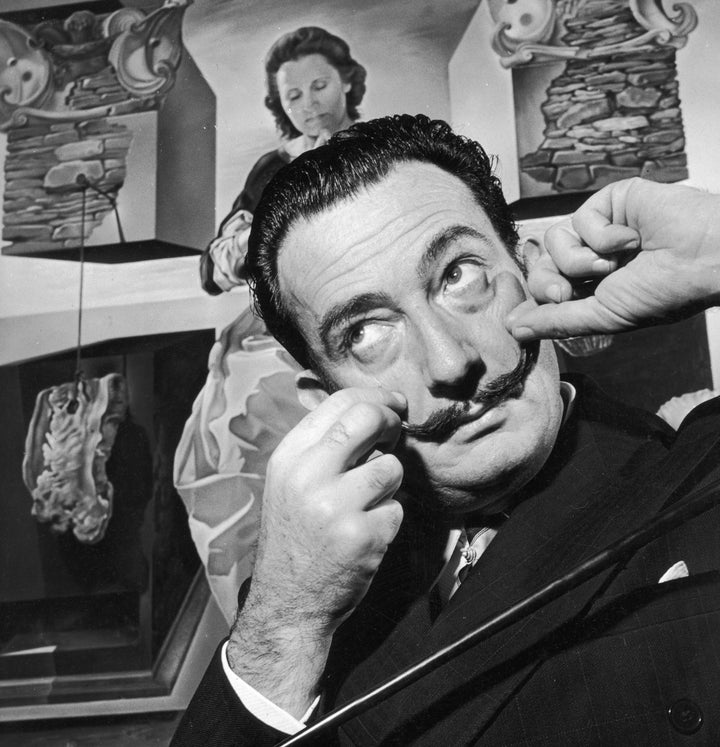 Cartoons that Don't Make the Cut
Cartoons have long been a staple of newspapers and magazines–making us laugh at everything from social commentary to just plain silliness. The Huffington Post interviewed Ellis Rosen, a Brooklyn-based comic artist who recently become of The New Yorker's daily cartoonists-in-residence, responsible for crafting timely comics on current events. Beyond sharing some of his comic ideas that never made it to print, Rosen provides a glimpse into the life of a cartoonist, explaining his daily routine and the time each comic requires. "My days are usually split up into thinking/reading/sketching days and drawing days," he explains. The time a drawing takes depends on the topic, and whether or not Rosen has drawn certain items or scenarios before. He has several favorite rejected cartoons, like one with a bear at a cocktail party and another where white rabits have mutineed against a magician. Rosen explains that hitting the right tone with political cartoons often involves a dichotomy of positive and negative emotions: "Pay attention to how your friends and family feel about what's happening to them, and don't stop there….Listen to your own feelings too, and don't be scared to make fun of them." Interested in seeing some of Rosen's other rejected cartoons, as well as the sketches he does before final drafts? Check out the interview .
Fear Not, Salvador Dalí's Mustache is Intact–And He Might Have a Daughter
It has been confirmed that, 28 years after his death, the iconic mustache of Salvador Dalí remains in tip-top shape. The famous surrealist artist's embalmed remains were exhumed recently in order to retrieve genetic samples that may help determine whether or not he fathered a child 61 years ago (Dalí currently has no known children). A 1.5-ton stone slab had to be removed in order to open the crypt holding Dalí's remains. Forensic experts have sent four teeth, some nails, and bone marrow to Madrid for testing. Narcis Bardalet, responsible for embalming Dalí's body after his death, was present for the occasion: "His face was covered with a silk handkerchief, an exquisite handkerchief….As I removed the handkerchief, I saw with great joy how his mustache remained intact, pointing to 10-past-10, like on a clock face, just as he wanted. It's a miracle." Spanish astrologist and tarot reader Pilar Abel has alleged that she is the result of a love affair between the famous artist and her mother, who worked as a domestic helper in a Spanish fishing village where the artist lived with his wife. If Abel is indeed Dalí's biological child, she could lay claim to a significant portion of the artist's estate, worth hundreds of millions of dollars. Only time will tell if Dalí's bloodline lives on!
The Faceless Women on Book Covers
Author Anna Solomon writes about a curious trend in the world of books: what Eugenia Williamson called the "Sexy Back" and "Headless Woman." Overwhelmingly, Solomon writes, book covers featuring images of women's backs or their bodies (cropped, with heads out of the frame) belong to women authors. "Even when male authors write novels that include women and sex…their covers are more likely to feature large font, maybe an abstract image, perhaps a landscape," she explains. A survey of covers by South Asian writers revealed that books by male authors featured things like buildings, ancient paintings, and large landscapes. "Bodies in Motion," by female writer Mary Ann Mohanraj, on the other hand, features a woman in a red sari whose head is out of frame. Often initial designs for women's books are rejected in favor of the "sexy back" or "headless woman," as was the case for Mohanraj's book as well as Cristina Hernriquez's "The Book of Unknown Americans." Solomon argues: "The messaging is clear. These covers are code for 'women's fiction'–i.e. breezy, easy, accessible." For woman authors who don't write such pieces, this puts them in a double bind, not only demeaning their book in the view of the literary establishment, but potentially promising readers something different from what they will find. Solomon's argument surely gives an additional layer of meaning to the old adage, "don't judge a book by it's cover."
Do We Need More Artists in Politics?
The results of the 2016 U.S. presidential election have stirred the political pot: organizations like Emily's List are redoubling their efforts to get fresh faces elected to office–especially the type of faces we rarely see in such positions. Now, the "Artist Campaign School" is working to address what they see as another underrepresented group in the political arena: artists. Accepting applications in August and September 2017, the school is "open to artists and arts administrators from across the political spectrum, regardless of the profile of the office you seek…" The school will train you in "everything you need to know to get your political campaign up an running," including education on fundraising, policy statements, and other practical challenges. On their website, the school appeals to artists' sense of passion and justice, saying: "Artists tend to be an active and passionate bunch. When they see something wrong in the world, they want to get involved and fix it. But when that something is politics, it's hard to figure out where to begin." That, they argue, is where the school comes in. Interested? Check out there website. https://artistcampaignschool.org
August 20th, 2017
A Different Kind of Event: The Perfume Concert
Many people will go to a concert at some point in their lives–but scant few can say they've ever been to a "perfume concert." In 1902, a poet and art critic named Sadakichi Hartmann organized the first such concert: a 16-minute long event meant to transport the audience to Japan through a series of smells. Aptly named "A Trip to Japan in Sixteen Minutes," the perfume concert was a complete disaster–after only four minutes, jeers and complaints from the crowd abruptly brought the event to an end. Hartmann planned to use eight perfumes: "White Rose to suggest the departure from New York…Violet [to tell] of a sojourn on the Rhine, Almond of Southern Grance, Bergamot of Italy, Cinnamon of the Orient, Cedarwood of India and Carnation of the arrival in Japan." Hartmann himself admitted the experiment "proved a complete failure," but those at the Institute for Art and Olfaction see promise in his endeavor. Since 2014, the Institute has organized a series of tribute scent concerts in Hartmann's honor, even offering a "Sadakichi Award for Experimental Work with Scent" at its annual rewards. Certainly "perfume concerts" aren't for everyone–but as the arts world continues to expand and explore new frontiers, should the olfactory experience be discounted?
The History Behind Tuning Instruments to the A-note

Anyone who's been to an orchestra concert knows the sound of the musicians tuning before the performance–the first violin sets a pitch which the other musicians subsequently match on their own instruments. That pitch–an A-note at 440 hertz–has been the standard tuning pitch for as long as many people can remember. But how did it become the go-to note for tuning purposes? A series of committees and meetings since 1885 have continued to reaffirm the 440 hertz standard: in 1885, it was decided at a conference in Austria; in 1939, at a meeting of the British Standards Institution; and in 1955, at a meeting of the International Organization for Standardization. Standardization–inside and outside the music world–is crucial to international organization. For centuries, there was no fixed frequency for the
A-note
; different tuning systems therefore had different A's, exacerbated by the fact that summer and winter temperature extremes often made the pitch of organs and other instruments fluctuate. Ultimately, the need for better instrument and sound quality in larger and larger concert halls led to orchestras attempting a "brighter" sound, leading to a standard A of 425 hertz–a standard that was slightly adjusted over the next several decades to get us to the 440 hertz standard we know today. Fascinating to think that an A today was not the same A for music greats like Bach and Mozart!
Cirque du Soleil Buys Blue Man Group
Global performance enterprise Cirque du Soleil has bought American favorite Blue Man Group, wih plans to expand. Blue Man Group will be able to tap into Cirque du Soleil's worldwide network, with access to theaters and marketers. Both Cirque and Blue Man reportedly specifically hope to expand into China, home to the fastest growing entertainment industry in the world. Such an expansion makes particular sense for Blue Man, as the non-verbal show does not face the normal language barrier preventing western shows from performing in Asia. Cirque currently boasts 18 live shows worldwide. The terms of the acquisition have not been made public, but the chief executive for Cirque, Daniel Lamarre, admitted the sale price was in the "tens of millions." Blue Man Group was founded nearly 30 years ago in 1991 by Chris Wink, Phil Stanton, and Matt Goldman; in the past couple years, the three began considering selling: "We started to feel like we needed some help, plus we had some creative ideas that were beyond our own means," explains Wink. Hopefully the new deal will allow more people around the globe to enjoy these entertaining, comical, and stunning shows!
Sweden to Host 'Man-Free' Music Festival
In the wake of a flood of reports of sexual assault at music festivals, Swedish comedian Emma Knyckare is organizing a "man-free" musical festival in her home country. After hearing about a number of sexual offenses at Sweden's biggest music festival, Bravalla (which has since been cancelled for next year), Knyckare tweeted: "What do you think about putting together a really cool festival where only non-men are welcome?" Also a radio host, Knyckare is fighting back against claims that such a festival would be "unfair" by arguing: "Since it seems to be OK to discriminate against women all the time, maybe it's OK to shut out men for three days? I would not exactly call it an abuse not to come to the festival." Some bands and singers are taking their own stance against the unsafe festival conditions–for example, Mumford and Sons vowed not to perform at Bravalla again until safety was guaranteed for female concert-goers. Bravalla is not the only festival with such problems–two women reported being raped at last year's Reading Festival in England. In May of this year, more than 25 music festivals in the UK turned off their websites for a day to show their solidarity as part of a zero-tolerance campaign against sexual assaults. Knyckare's festival wouldn't be the first to be "man-free"–just last year, Glastonbury introduced a women's-only venue called The Sisterhood. The move to women's-only spaces has many upset, but certainly all can agree that the first and foremost priority in these situations is the safety of all festival patrons. Hopefully events like Knyckare's can ensure that fans can enjoy their favorite musical acts without fear for their safety and security.
August 9th, 2017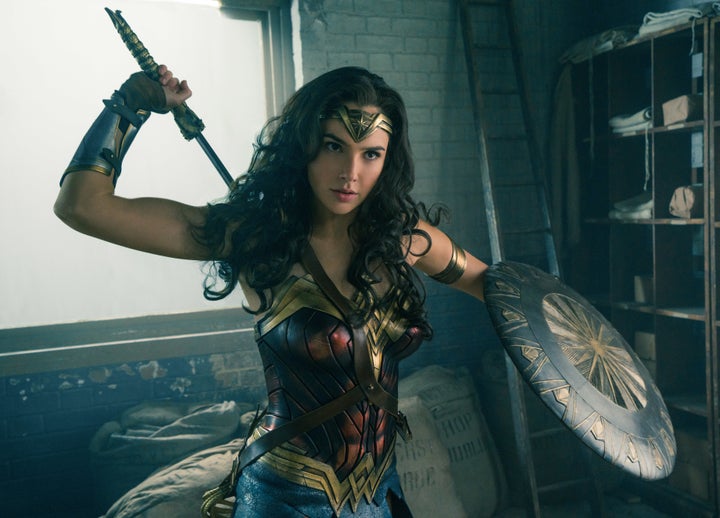 American Painter Inspired Wonder Woman Film's Aesthetic
Matt Jensen, director of photography for the new "Wonder Woman" film, says that the blockbuster owes a lot to American painter John Singer Sargent. Sargent, who died almost a hundred years ago, had a signature palette of deep neutrals and vivid accents that inspired the use of color in the movie: "I think a key thing for us was we wanted rich blacks, beautiful portraiture on the faces, and when we did see color–because he tended to not use a lot of color–it was vibrant," explains Jensen. Sargent painted both elites in pristine settings as well as soldiers in grittier scenes of war–subject matter that easily translated to "Wonder Woman," set during World War I. Paintings like "A Portrait of Madame X" and "Gassed" make it easy to see how Sargent's gloomy-yet-gleaming palette inspired the lighting style of the new hit film. Always fun to see old and new art collide!
Controversy Leads to Removal of Gallows Exhibit
The Walker Art Center in Minneapolis has dismantled and removed a two-story structure entitled "Scaffold" by artist Sam Durant following protests by local Native Americans. The piece, made of wood and steel, was created in 2012 and combines design elements from seven historical U.S. gallows, including the one used for a mass execution of 38 Dakota men in Mankato, Minnesota in 1862–the largest execution in the nation's history. Though the Walker museum originally intended to install the piece permanently in its renovated outdoor sculpture garden, backlash from Native American groups, who called the piece insensitive, led to its removal and the issuing of an apology not only from the museum but the artist himself. Durant has officially transferred the intellectual property rights of his sculpture to the Dakotas, who will decide what to do with the fragments. "I regret the pain that this artwork has brought to the Dakota community and others," announced Walker executive director Olga Visa, who admitted that the removal of the sculpture "is the first step in a long process of healing." Originally hoping that the piece would lead to more discussion around capital punishment and violence, Viso now regrets not involving Dakota and other Native communities in the decision to acquire the work. Hopefully, this incident will encourage other museums and artists to be more careful when dealing with sensitive subject matters and marginalized communities.
Professional Ballet Dancer Saves Man on Subway Tracks
American Ballet Theater dancer Gray Davis is being called a hero after saving a man who'd fallen onto the tracks of New York City's 72nd Street Broadway-Seventh Avenue station. The victim was allegedly pushed onto the tracks by a woman who fled the scene; Davis, upon seeing that no one was rushing to the man's aid, jumped onto the tracks to help him. "People were screaming to get help. But nobody jumped down. So I
jumped down
," recalls Davis. Davis then lifted the unconscious man to safety and, upon hearing an oncoming train, swung his own leg up onto the platform to get clear of the tracks. "I never realized how high it was," Davis explains, referring to the subway platform ledge. "Luckily, I'm a ballet dancer, so I swung my leg up." Bravo!
Hundred-Year-Old Tolkien Story Now Available to the Public
Fans of The Lord of the Rings and The Hobbit have reason to be excited:
a hundred-year-old story
, written by J.R.R. Tolkien and edited by his son, Christopher, has been released to the public. Beren and Luthien is a love story about a man and an immortal elf (similar to the story of Aragorn and Arwen in The Lord of the Rings). The story is reportedly inspired in part by Tolkien's wife, Edith; a key scene in the story mimics the events that happened while Tolkien was on a walk with her. The release of Beren and Luthien comes only two years after the release of another unfinished Tolkien work, The Story of Kullervo, in 2015. The new story has been published in its original form, alongside revisions and marginalia from Tolkien's son. What a delightful treat for Tolkien and literary fantasy fans alike!