December 27th, 2017
A Monument of Banned Books
This past summer, Argentinian artist Marta Minujín used her creativity to make a statement about censorship and political repression. Minujín, 74, used 100,000 copies of banned books to create a full-size replica of the Greek Parthenon on a site in Kassel, Germany, where Nazis once burned some 2,000 books in 1933. With the help of students from Kassel University, Minujín identified over 170 books that were at one point (or are currently) banned in countries around the world–she then used copies of these books, secured with plastic sheeting, to cover a steel-based replica of the iconic Athenian temple. Among the books included are the Harry Potter series, Fahrenheit 451, and 1984. Minujín explains that the piece, titled "The Parthenon of Books," is meant to symbolize resistance to political repression. Check out some photos of the strunning structure <
HERE
>.
Service Dog Disrupts 'Cats' Performance
Theatergoers to a performance of Andrew Lloyd Webber's "
Cats
" were treated to an extra level of excitement when an audience member's service dog ran after one of the performers. The dog allegedly "got away from its owner and ran after [the character] Bombalurina," during the opening number. To everyone's relief, an usher intervened, guiding the dog back to its owner. A spokesperson for the show confirmed the incident, noting that, "In the storied history of 'Cats,' this is the first time one of the actual cats was involved in an incident with a dog. We're pleased to report that no animals or humans were harmed in the dust-up, and the performance continued without a hitch." In other "Cats" news, composer Andrew Lloyd Webber is set to publish his autobiography, "Unmasked," in spring of 2018.
Sleeping Woman Screams When Awoken by Drum at Orchestra Performance
Sometimes the soothing music and warm atmosphere in a performance hall can make audience members a bit sleepy–but usually any such incidences go unnoticed. Unfortunately for one woman attending a performance of Stravinsky's "Firebird" by the
North State Symphony
in Redding, California, her snooze became apparent to everyone present when she was startled awake by the sudden boom of a bass drum and screamed loudly over the music. Luckily, the scream didn't seem to bother any of the musicians in the orchestra, as they and the conductor, Scott Seaton, only smiled at the unscripted shriek. Seaton posted a video of the moment to YouTube, followed up by a tweeting on Twitter: "Yes, Stravinsky can still be a surprise over a century later!" Though everyone laughed off the interruption, it may stand as a cautionary tale for anyone who tends to get a little dozey at performances!
When a Woman Translates Homer
Emily Wilson, a professor classical studies at the University of Pennsylvania, has become the first woman to translate
Homer's Odyssey
. Wilson's new translation is written in plain, contemporary language and reportedly lays bare some of the inequalities between characters and gender nuances that have been long-overlooked by translators before her. Wilson herself explains: "the question of who matters [in the story] is actually central to what the text is about….Female translators often stand at a critical distance when approaching authors who are not only male, but also deeply embedded in a canon that has for many centuries been imagined as belonging to men." Wilson has purposefully chosen to make certain aspects of the epic poem more visible, rather than glossing over them; for example, the inequities in the main character's marriage and the presence of slaves in their household (earlier translators have opted for euphemisms like "chambermaid" or "nurse"). In her translation, Wilson aims to not only offer a new version of the poem, but a new way of thinking about the story in the context of gender and power relationship today. What a fascinating new take on a classic tale!
December 18th, 2017
A City-Wide Dance Festival
For an entire weekend in October, the city of Chicago became host to a multi-day, multi-venue dance festival called "
Elevate Chicago Dance.
" Presented by the Chicago Dancemakers Forum (CDF), the festival aimed to highlight Chicago dance and increase the visibility of established artists in the city across a range of genres and disciplines. For 15 years, CDF has supported independent artists through grants and artistic development programs. Some of the highlights from the Elevate program included a late-night showing of Khecari's audience immersion and Zephyr Dance's site-specific "Valise 13" which uses the Defibrillator Gallery's creepier spaces. One piece even features the mixing of dance with needlecraft. The one-of-a-kind festival served as a sort of dance buffet, allowing Chicagoans a glimpse inside the artistic processes of some of the city's emerging dancers. Unlike other dance festivals, Elevate did not pressure artists to present a finished, polished product. CDF executive director Ginger Farley explains: "It's more about everyone thinking: how can we look at what we're doing and what we have, and with those things, elevate one another and the field?" Surely people in other cities would love to see similar festivals put on in their own hometowns. What an amazing event, supporting and promoting local artists!
Ancient Papyrus Reveals the Secret of the Pyramids
For centuries, people have puzzled over the mystery of how the ancient Egyptians built the Great Pyramid of Giza. The oldest and only survivor of the original Seven Wonders of the World, the pyramid was built over a 20-year-old period using locally-sourced limestone and granite and was used as a tomb for Pharaoh Khufu. Now, an ancient papyrus seems to have revealed the complex infrastructure created by builders to complete the architectural marvel. Written on ancient papyrus, the scroll was authored by an overseer and provides the only first-hand account on record of the building of the pyramids. It indicates that the Egyptians used a system of wooden boats, ropes, and canals, along with thousands of workers, to transport the 170,000 tonnes of limestone along the Nile. A fascinating insight into an age-old mystery, illuminating how some of the most stunning architecture of the ancient world was brought to life.
Mental Health Toll on Musicians
A new report being called a "game changing" study, published by the charity Help Musicians UK, explores how the working conditions within the music community can impact individuals' well-being. Drawing from in-depth interviews with 26 musicians working in various musical genres, including opera, dance, and musical theater, the study emphasizes how the "precariousness and insecurity" of a career in music can be psychologically damaging, resulting in "constant stress" around finding work and financial stability. Additionally, the reality that many musicians are self-employed can result in feelings of isolation, especially when dealing with mental health problems. The report also points to the pressure put on relationships with family, friends, and partners, as well as problems with bullying, discrimination, and abuse in the profession. In the wake of the report, Help Musicians UK has made three specific policy recommendations to help address the factors impacting musicians' mental health: first, to embed discussions of mental health awareness into music education; second, to create a code of best practice to demonstrate organizational awareness of these issues in the industry; and third, to ensure mental health support services for musicians are affordable and accessible. Hopefully, this report and the recommendations of Help Musicians UK can lead to positive change and increased wellness in the music community.
A Look into Kazakhstan's Trophy City
Architects from around the world have bid and contributed to the architectural fantasy envisioned by Nursultan Nazarbayev, the first president of Kazakhstan. In a treatise on architecture and city planning, Nazarbayev argues that "Like people, cities have destinies. Each has a name and an individual biography of its own, a character which cannot be confused with that of any other place on earth." The Kazakhstan president has spent the last two decades building a city-sized monument in the middle of the Asian steppe– it includes a shopping mall (the biggest tent in the world), a rollercoaster, an artificial beach (with sand imported from the Maldives), a silver pyramid (conceived as a meeting place for world religions), a presidential palace (modelled on the White house but 8 times larger), a gold mirror-glass gateway, a polished grey egg (to house national archives), and a golden orb observation tower. Japan's Kisho Kurakawa conjured up the cosmic masterplan for the city, though much of his original design has been ignored. Other well-known architects like Italy's Manfredi Nicoletti have contributed to the components that stand today. The city (to which Nazarbayev is continually adding) is a source of much controversy–with half of the Kazakhstan population living on roughly $70 a month, the extravagant project has drawn intense criticism. One Kazakhstan school teacher explains: "The Kazakh people are now very angry. We are proud that the Expo is here, but the leaders of our country have spent far too much money on it, trying to show off to the world." To learn more about the controversial project and see some of the incredible buildings, both completed and proposed, read on <
HERE
>.
December 11th, 2017
Police Launch Bookmobile Program
Partnering with Little Free Library, the Minneapolis Police Department is converting a pair of police cruisers into bookmobiles in the hopes of promoting literacy and teaching the importance of reading. While making normal rounds on Minneapolis' North and South sides, policing officers will be carrying and handing out books. The officers will remain ready to respond to certain types of emergencies, but will not be dispatched to calls, allowing them ample time to visit neighborhoods without libraries and give books away to anyone who wants them. Organizers note that this is the first program of its time in the U.S. Normally, Little Free Libraries are stationary boxes that look a bit like oversized birdhouses or mailboxes. The Minneapolis Police Department has also helped to install many of the stationary libraries, assembling the miniature houses for installation along the cities' residential streets. Police Chief Medaria Arradondo believes that officers helping out the community like this is "an incredible way to empower our youth and reach them in a positive way." Children and parents are encouraged to flag down the new police bookmobiles, recognizable by the "
WE SHARE BOOKS!
" decals on the sides of the cars. Hopefully this initiative will help bring the joy of reading to children who otherwise would have a hard time getting access to books!
Public TV Station in Puerto Rico Forced to Shut Down in Hurricane Aftermath
The PBS affiliate in Puerto Rico is off the air indefinitely in the wake of Hurricane Maria's destruction. Sistema TV in San Juan is licensed to private university Sistema Universitario Ana G. Méndez. University President José F. Méndez Méndez announced in a statement that the decision to shut down the station was a difficult one, but the school remains focused on ensuring current students are able to complete academic terms. The station's infrustructure had been damaged by
Hurricane Maria
, and requires a good deal of attention before it could recover from the damage. Both Hurricanes Irma and Maria knocked broadcasters in Puerto Rico off the air and devastated the island's communication networks, leaving most of the island without electricity since Maria hit on 
September 20th
. CPB, which funds Sistema TV, reportedly provided $30,000 to help the station recover from damage, though it is unclear yet how and when those funds will be used. CPB has also paid for engineers to travel to Puerto Rico to help San Juan station WIPR retore its FM signal. Sistema TV achor Mardelis Jusino Ortiz reported being without words upon hearing of the station's shutdown. Hopefully funds and donations will allow the station to eventually recover from the damage so Puerto Rican residents can have access to news and other valuable public-access programming.
Tricking the Eye: Best Illusions of the Year
Remember those Magic Eye illusions you used to look at as a kid? The Best Illusion of the Year Contest, now in its 13th year, makes a point of celebrating artistic creations meant to trick the human eye. Each year, online voters around the world decide the winners, with cash prizes going to the top three places. This year, first place went to "Shape from Motion Only," a shape perception illusion created by a team at Tel Aviv University in Israel. Second place went to a new rendering of what is known as the "Cafe Wall shape distortion effect," created by a U.S. artist and magician; third place went to a classical geometric illusion created by an Italian visual artist. In a piece for Scientific American, Susana Martinez-Conde interviewed the winners about their creations and how they tell us about our brains and daily perceptual experiences. Second place winner Victoria Skye, for example, explains that her illusion teaches us we cannot trust our perception as light and its variances affect what we think we see–she extends this lesson to daily life: "We cannot take things at face value. This can be applied to teaching moments on how the brain distorts things. For instance, when we judge people at first sight, it doesn't mean what you see is the truth." Want to see these intriguing illusions and learn more about how the artists discovered them? Read on <
HERE
>.
A Med School Theater Troupe Breaking the Mold
When people think of medical school, they think of long hours, endless studying, and brutal exams–they don't usually think of theater. But a student-run theater company at Columbia University's College of Physicians and Surgeons may change all that: every member of the
Bard Hall Players
is studying to join the medical profession. Founded in 1967, the troupe produces three shows a year, with each production put together entirely by medical students–including sets, costumes, orchestra, and lighting. Fourth-year medical student Sam Bruce explains: "Medical school can be very stressful. You need an outlet where the people are a little bit more forgiving. You can't go into a patient's room and look like you're having a bad day. You have to leave that all at the door." The Bard Hall Players aren't even the only artistic group at the College of Physicians and Surgeons–the school also has an a cappella group called The Ultrasounds, class-year-specific bands (the second year's is called the Flu Fighters), and a symphony composed of both students and staff. Students of all experience levels can join the Bard Hall Players. Many find that their time on stage helps them with their medical training: "You get time to dive into the human experience," explains one medical student. "A lot of times, you need to put yourself in the shows of patients. It keeps you grounded in the human experience." What a truly delightful opportunity for these medical students! It would be incredible if medical schools across the globe could incorporate troupes and programs like these to allow students to explore and enjoy their own creativity!
December 5th, 2017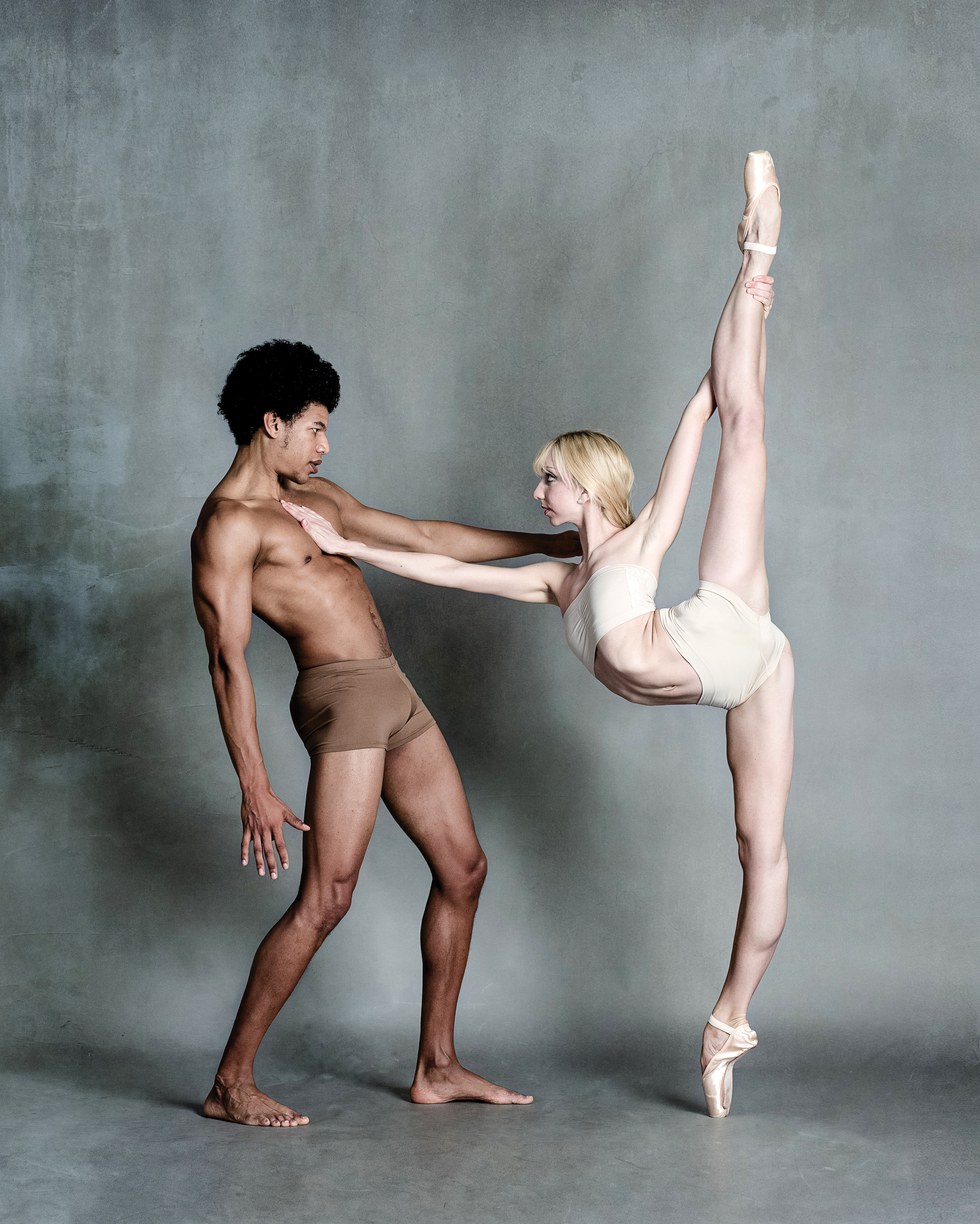 The Life of a Baseball Game Organist
Ever wonder who's behind those short upbeat organ songs at baseball games? At Boston's famed Fenway Park, the man behind the music is
Josh Kantor
, the park's organist. During games, Kantor sits four level above the on-field action. Despite the old-timey feel of the organ, Kantor and park organists like him rely on a surprising level of technology. Kantor, 44 years old, has worked as Fenway's official organist since 2003–and he's never missed a home game. When the park is packed, Kantor is playing for 38,000 people at a time. HIs booth looks less like a traditional organ loft and more like an air traffic control booth; Kantor is constantly in conversation with an entire production staff (his conversations with them in one ear, the organ in the other). Because he is not broadcast–for rights-related reasons–Kantor has a great deal of freedom in what he plays. Recently, he learned the theme song from Game of Thrones; on the 76th anniversary of MLB organ music, he tweeted: "I'm sure Ray Nelson (1st MLB organist) would approve of the Flo Rida jams I'm busting out tonight." Listening to park organists like Kantor play is exclusively a live experience; fans at the game can even submit requests via Twitter for what they'd like to hear. Next time you're at a game, make sure to take a moment and think about the person behind those happy notes!
Ballerina Told She was 'Too Tall' Not Giving Up
Last year,
Sara Michelle Murawski
made headlines for being fired from the Pennsylvania Ballet for being "too tall." At 5′ 10.5″, Murawski had always found her height an asset as a student; teachers complimented her elongated lines. Once she entered the professional world of U.S. ballet, though, Murawski suddenly found her height to be less of a blessing and more of an obstacle to her career. Months later, though, Murawski was the first principal signed to the new American National Ballet, a company in Charleston, South Carolina with the mission of celebrating dancer diversity. In a piece for Dance Magazine, Murawski tells her story, from a young lanky ballet student to professional dancer. She talks about her new position and her excitement over the ANB's mission to celebrate diversity: "People want this kind of change in the dance world. At ANB they're after real artists. And they're going to get better dancers that way. To all the tall, hopeful dancers out there: Please carry your height with pride and joy." Hopefully, more companies adopt the mission of the ANB so that ballet can celebrate dancers and artists of all shapes and sizes!
The Artists Set to Paint the Portraits of the Obamas
The Smithsonian's National Portrait Gallery
has commissioned artists Kehinde Wiley and Amy Sherald to paint the official portraits of President Barack Obama and First Lady Michelle Obama, respectively. Wiley and Sherald are the first black artists hired by the museum for the painting of a president and first lady. Both artists have been celebrated for their depictions of black subjects. Wiley, 40 years old and based in New York, depicts contemporary male subjects in a style reminiscent of the portraits of the Old Masters. Sherald, 44 years old and working in Baltimore, paints black subjects in a way that blurs reality and fiction. During their time in the White House, the Obamas brought the work of black artists to its halls–they contributed works by abstract expressionist Alma Thomas, folk artist William H. Johnson, and conceptual artist Glenn Ligon. Wiley and Sherald's paintings will be unveiled and incorporated into the Smithsonian's collection in 2018–it will certainly be exciting to see how the portraits turn out!
Man Proposes to Girlfriend by Hanging Artwork in the Met
Marriage proposals seem to be getting more and more elaborate over the past couple decades–and the rise of social media means that the most impressive proposals are often shared worldwide. The most recent proposal to go viral comes from Redditor krysxvi (Chris), who went out on a limb to hook his now-fiancee Marybeth. Chris took Marybeth to
the Metropolitan Museum
of Art in New York, and when they entered a room of Picasso paintings (Marybeth's favorite), among the colorful pieces, a new one was hung: a drawing by Chris which showed the exact proposal scene, complete with the polka dots of Marybeth's dress (which he had convinced her to wear that day). Marybeth said "yes," and the couple was ecstatic–but the museum not so much. After Chris rose to his feet, a guard told them to remove the painting and instructed them to leave–though he let them take a few photos first. What a cute way to celebrate the couple's love of art and the museum–luckily no harm was done to the museum and they didn't get into too much trouble!