April 9th, 2018
"Carmen" Ending Takes a Stand Against Violence Against Women
The beloved Georges Bizet opera "Carmen" is well over a century old, its premiere having happened in 1875. This January, the Teatro del Maggio Musicale ("the Maggio") in Florence is putting on a production of the opera with a more modern ending: in the latest version, written by Italian director Leo Muscato, titular character Carmen no longer dies at the hand of her rejected lover Don Jose. The head of the Maggio's foundation, Cristiano Chiarot, explained the motivation behind the move, asking: "At a time when our society is having to confront the murder of women, how can we dare to applaud the killing of a woman?" Statistics show that one in three Italian women between the age of 16 and 70 experienced physical or sexual violence in 2014. 149 women were murdered in 2016, half as the result of intimate partner violence. Indeed the United Nations has said that violence against women remains "a significant problem in Italy." A spokesperson for the Maggio explained the new "Carmen" takes a stand in a time when violence against women is rampant: "The theater must have an ethical and social function. It must transmit a message against the violence." What a powerful alteration that will hopefully help raise awareness of the current plague of violence against women, both in Italy and internationally.
New App Helps You Find Doppelgänger in Famous Art
Doppelgangers are nothing new–people have always been fascinated by finding others who look like them. A new app is helping people find their doppelgangers in an unlikely place–historical artwork. The Google Arts and Culture app takes real human faces in photographs and finds their closest match in paintings. And many are reporting that the app is offering more than just empty promises; results that have been shared on social media so far are strikingly accurate. Those in regions of the world to which access to the app has not yet been expanded, like Australia, are even posting about hoping it will become available soon. Want to see some of the incredible matches or try your own luck at finding a doppelganger from paintings past? Read on <HERE>.
Trump Asks for Van Gogh; Offered Gold Toilet
The White House recently sent a request to the Guggenheim museum to borrow a painting by Vincent van Gogh for the President and First Lady's private living quarters. The specific painting requested was "Landscape With Snow," a 1888 painting by the famous artist depicting a man in a black hat walking along a path in Arles, Franec, with his dog. Guggenheim chief curator Nancy Spector replied in an email that was reportedly "polite but firm" that, unfortunately, the piece was unavailable, but offered another, available, piece. The curator's alternative was "America," a piece by contemporary artist Maurizio Cattelan that consists of an 18-karat, fully-functioning, solid gold toilet. The interactive piece has been described by critics as a pointed satire of the excessive wealth of the country. Spector wrote to the White House that the artist "would like to offer it to the White House for a long-term loan" and that "all the instructions for its installation and care" would be included. The White House apparently rejected the offer, as the piece is currently being exhibited in Bilbao, Spain, before it will return to New York.
A Very Saucy Opera
To kickoff the celebration of New Orleans' 300th anniversary, the city is putting on a production of a 19th century comic opera whose themes include–among the more common ones of love and hate–hot sauce. "Tabasco: a Burlesque Opera" had been stuck in an attic for more than a century when conductor Paul Mauffray found a program from its 1894 tour in the archives of an opera company. He recalls his skepticism upon finding it: "At first I thought it couldn't be Tabasco–that Tabasco hadn't been around that long." But lo and behold, the famed hot sauce actually appeared on the scene 26 before the opera was written–and McIlhenny Company, the makers of Tabasco, actually sponsored the opera's original tour. They are also sponsoring this tour–having underwritten the now sold-out production. The plot involves a harem girl, a sultan obsessed with spicy food, and a drunk who impersonates a French chef. To learn more about the history and plot of this saucy opera, read on <HERE>. What a delightful way to celebrate New Orleans' anniversary and a long-lost opera gem!
March 19th, 2018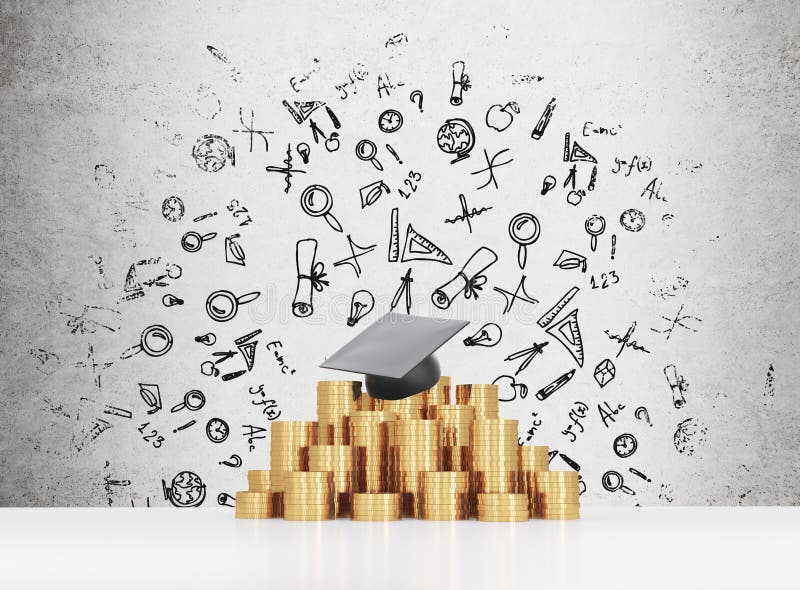 Only one in three students now say that holding a degree in music or the arts is worth their money. One in Three.
We're reaching a moment where student debt, the cost of living, and the propensity to work in any given field are at critical mass. Students that pursue a university education who have roughly $60,000 per year in tuition and housing expenses, assuming no assistance or scholarships, have a heightened burden to decide if $240,000 sum costs of education can be recouped and dignified at a later date. Raw numbers don't lie: they are brutal. The average salary of a full-time musician in today's work place, according to government sources, is $52,000. Based on a salary of that scale, one should look wearily at pursuing a university based education pathway in the arts. But this begs the question…why are costs of education expanding so drastically and where are the accountable figureheads in academia to inform students of their chances of success? Both questions must be explored.
First, the costs of university based education in the arts is now untenable and must be changed. There are many assumptions about why the cost of education has risen dramatically over the last twenty years…some speculate that administrative costs are to blame, others that professors are overcompensated, and most that often facility expenditures have skyrocketed. All have merit and there is SOME truth in all three claims. I contend though that none of these three problems are the sole source of rapidly expanding costs for students. Rather, something more sinister and dangerous, at the behest of those at the top at each university is in play.
In the last 30 years, the government has made federal aid more readily available for students who attend college without significant means. That, in itself, is good. Low interest student loans in a vacuum should be of great help. The problem is that universities have taken advantage of this government aid scheme and used it as a way to more quickly and deliberately raise tuitions knowing full well that students would take the bait with their aid packages coming through. Statistics tell us the truth. In 2001, roughly $9 billion dollars in Pell grants were offered to students. For those who don't know, a Pell grant is a scholarship that does not need to be repaid by a student. The average Pell grant today that is given clocks in around $6,000 per year per undergraduate student. While this is nice, federal aid was double its pace at roughly $19 Billion in 2001. Fast forward 15 years and federal aid for students has ballooned to over nearly $100 billion while the total sum of Pell Grant Monies available is hovering around $40 billion today. While both have seen a drastic increase in 15 years, the gap between the two is what's important. Consider that just $30 billion in aid was provided to university students from the federal level in 2001 and that today we're looking at five times that. Has the cost of education dramatically increased from the nuts and bolts of the educative experience 15 years ago? Have professor's salaries tripled? Has the cost to run a university doubled? My strongly speculative answer is NO. But most importantly, the gap between government grants to students and aid or loans that carry interest is far more worrying. It is my belief that universities, specifically those that are for-profit, are taking advantage of this influx of resources for loans that the Bush and Obama administrations have lead the way with and in doing so, used the aid as cover to dramatically raise tuitions. The deal works two ways…universities get a disproportionate amount of new earned income from loans versus grants that go directly to students and the government collects debt payments of students at "low" interest rates that have exponentially grown. If anything, the government and universities are teetering on the edge of collusion in filling their coffers at the expense of students under the guise of aid, while the Pell Grant program has not expanded at the pace of the Federal Aid Act.
I propose two immediate solutions. One, dramatically increase the Pell Grant program…make it accessible to 12 million students instead of the current seven. Increase the reward of the grant to $12,000 from $6,000. Concurrently, cut the Federal Aid Program by more than Half. Sounds drastic, no? It's not. In the average case, a student collecting aid takes $10,000 to cover tuition costs and other expenses. Cutting it in half slices the pot of interest that the government can collect, adds far less debt on students, and will force universities to NOT continually increase tuitions and perhaps lower them on their own volition. The pattern of knowing they can increase tuitions because of ballooning aid packages should end now. Second, to work in tandem with cutting the Federal Aid program, we must regulate tuition costs at their incipient level…the government must create a bright line for universities to show where costs go, how, and why, and offer transparency on the value of each dollar to a new student. And further, be checked to install cost saving measures to reduce tuition…limit administrative positions and salaries dramatically, get creative with existing infrastructure, utilize open spaces and digital class rooms, and tap in to the private sector for more developmental support, i.e. raise private monies for endowments from alumni and those with the means.
The second important factor in reigning in cost is what I would call a WAKE-UP CALL to students applying to university. The Bureau of Labor Statistics tells us that only 2% of musician graduates end up in FULL TIME careers in music, a sobering figure. This begs the question why universities are not being forthright with students about their chances and their responsibilities. Simply put, universities must have the responsibility now and forever forward to disclose to applicants their chances at a career and what this means for them financially before the run down the pathway of federal aid and loans. Not doing so silently forces masses of students into debt with false hope of success. This false hope lies squarely at the feet of those in academia and those administrators that push very hard to have their programs promoted and lauded. A bold move by a noted university would be to truncate the number of students accepted into an advanced music program, and gradually provide reality check points to each student in the form of performance based tests that will be used in the real world…i.e. can you sing on a stage for 300 people and survive each year…how does it work and how have you prepared? If you fail the check point, you're removed from the program. The world of music is tough, hard to break through, and rigorous. Honestly and clarity is required from the first moment of a student's experience. Good musicians should exit university ready to conquer and it's the obligation of said university to do so with a plan that encourages work in the real world, not academic study. I must add that this conversation is directly applicable to the world of music and art. Other fields have different burdens and I am less qualified to talk about those fields.
My position on academia is strong. I went to the University of Michigan, I'm proud to have studied there, and it had a long-lasting impression on me as a student. I was fortunate to have had the watchful eyes of two very significant professors, George Shirley and Martin Katz, who were diligent about my work ethic and rigorous about how I delivered even at age 18. And I know that there many other wonderful professors who teach at UM. The problem doesn't lie with the professors; the problem lies with the system and how it jades students and forces them into a debt, who many end up paying down in jobs outside of music, something certainly not laden with dignity. Let's walk together to find a better pathway for students…get them grants from the federal level, truncate financial aid so that universities CAN'T pump up tuition costs, and concurrently set federal standards for tuition, even on private institutions, that force transparency for cost and inevitably make education more accessible.
March 5th, 2018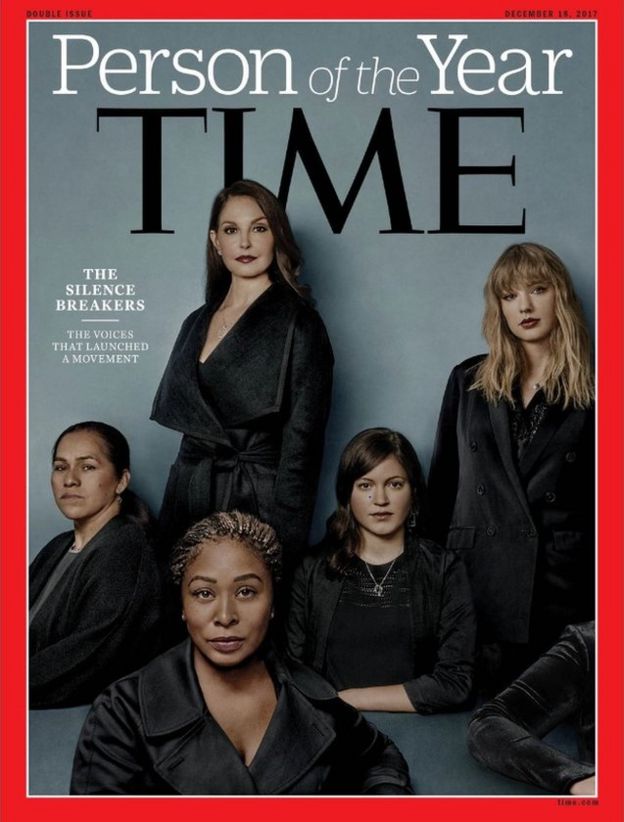 Women Ruled the 2017 Box Office
For the first time in nearly fifty years, the three most popular films of the year all featured women in lead roles. In 2017, the top grossing films were Beauty and the Beast, Star Wars: The Last Jedi, and Wonder Woman (starring Emma Watson, Daisy Ridley, and Gal Gadot, respectively). The last time the top three films of the year were fronted by women was back in 1958. BBC News' Razia Iqbal points to the #MeToo campaign and the Weinstein scandal as not necessarily causing, but certainly coinciding with the success of women-led films. Though the success of the three films is significant, Igbal explains, other battles for gender equality in Hollywood have yet to be won: women have yet to get equal pay for equal work (it was recently revealed that Michelle Williams was paid less than $1,000 for work for which co-star Mark Wahlberg was paid $1.5 million). Additionally, only one woman (Kathryn Bigelow) has won an Oscar for Best Director (only four have ever been nominated). The groundbreaking popularity of women-led films in 2017 is certainly something to celebrate; hopefully 2018 will bring more gender-equality trends in Hollywood worth celebrating!
Results of the 2017 Bachtrack Classical Music Statistical Analysis
The Bachtrack classical music database tracks performance statistics, such as the composers and pieces with the most performances every year: in 2017, Wolfgang Amadeus Mozart takes first place for composers, with Handel's Messiah taking first as the most-performed work. For the last couple years, Mozart and Beethoven have been dominating the top two spots; J.S. Bach, however, seems to be narrowing the gap, potentially overtaking one of the two other music giants this year. Brahms, Schubert, and Tchaikovsky come in the next three places, respectively. The Bachtrack statisticians also measured how "patriotic" each country was in 2017, based on the correlation between the amount of a country's music played outside that country and the amount of the same music played inside the country. For example, 6% of music by British composers is played worldwide, versus 13% played in Britain. The analysts point to a trend in the gender breakdown of concert conductors: in 2013, there was only one woman in the busiest one hundred concert conductors worldwide: there are now five. The trend has many thinking that in the next 5-10 years, the percentage of women conductors will keep increasing. An interesting review of the 2017 classical music world– we will have to wait and see what 2018 holds!
Cassette Tapes Making a (Small) Comeback?
Nielsen Media Research has released its annual "Music Year-End Report" for 2017 and found a surprising trend: sales of cassette tapes have increased, hitting their highest since 2012. Experts are pointing to nostalgic pop-culture hits to explain the trend: movies like Guardians of the Galaxy and television shows like Stranger Things are reviving interest in music and technology of decades past (particularly the 1980s). Tellingly, the Guardians of the Galaxy soundtracks led cassette sales in 2017, with the Stranger Things, Volume 1 soundtrack as the third-best seller. Other popular cassette albums for 2017 reportedly include Eminem's 2002 album The Eminem Show, Nirvana's 1991 album Nevermind, and Kanye West's 2013 album Yeezus. Of course, despite whatever gains cassette sales made, these tapes remain a niche format. It certainly is fascinating how popular programs can inspire such nostalgia for a (largely forgotten) musical format!
New NY Policy to Make Books Less Accessible for Inmates
Later in 2018, New York state correctional institutions plan to make a change to their policy regarding inmate access to books and other deliveries: starting in the fall, there will be no package delivery for inmates except for items from a list of pre-approved venders. Only six vendors have been approved so far. The package ban will apply not only to clothes, fresh food, and household items, but also to books–a fact that has many critics worried about censorship concerns. Critics of the decision made by the New York Department of Corrections and Community Supervision (
DOCCS
) have pointed out that the first five vendors approved offered fewer than a hundred books for sale–nearly a quarter of which are coloring books. Since inmates will also lose access to shipments from family members, they won't be able to get books that way either. DOCCS spokesperson reportedly recommended that friends and family members donate to prison libraries by way of nonprofits, rather than send books to individual prisoners; many of those very nonprofits, though, have openly condemned the new policy. Prisoners are not just attempting to access books for recreational reading–many inmates need textbooks for courses they are taking and, without access to the Internet, it can also be difficult to find sources for papers they are required to write. The sixth announced approved vendor, Music by Mail, does offer some tens of thousands of book titles (for comparison, though, the New York Public Library system offers tens of millions). Other prison systems have reversed similar policies in the wake of public outcry–only time will tell what tell what will become of this one.

February 19th, 2018
Dogs to be Trained to Sniff Out Antiquities
You may have encountered drug- or bomb-sniffing dogs at airports or train stations–but have you ever heard of a dog that can sniff out rare artefacts? Vets at the Penn Vet Working Dog Centre in Philadelphia will be trying to train dogs to do just that–teaching pups to sniff out illegally trafficked antiquities. The Centre will be working in partnership with the city's Penn Museum and the non-profit organization Red Arch Cultural Heritage Law & Policy Research. As this is the first time dogs are being trained for this purpose, project leaders are unsure about success, but optimistic; archaeologist Michael Danti explains: "Terrorists, organised crime and common criminals are destroying archaeological sites on an industrial scale to cash in on illegal profits. That's why we need to find out if we can train dogs to help." After training, the dogs who are part of the project will start by sniffing for objects from the Fertile Crescent region of modern-day Syria and Iraq. Hopefully these precious canines are able to help catch criminals and ensure antiquities end up where they belong!
Art Teacher in Utah Fired for Showing Students Nude Paintings
An elementary school in Cache Valley, Utah fired an art teacher for showing students classical paintings containing nudity; the school claims students were made uncomfortable by the paintings–one parent even called the police, accusing the teacher of showing the students pornography. The teacher, Mateo Rueda, asked fifth and sixth grade students to select paintings from a box of postcards that would best exemplify the color study exercise they were doing in class. Among the paintings depicted on the postcards were "Iris Tree" by Modigliani, "Brown Odalisque" by Boucher, and "The Valpincon Bather" by Ingres. Rueda claims the postcards have been in the school library long before he started teaching there, and that he was unaware some of the paintings contained nudity. In a message to a parent, which was ultimately shared on Facebook, Rueda explains: "I explained to the whole class that art can sometimes show images that are not always comfortable at all, that art is better understood when placed in its proper context, that the human body is often portrayed in art, and that the images in the school collection are icons of art history and a patrimony of humanity." Rueda allegedly encouraged the students to discuss any discomfort they felt about the paintings with their parents–which is when parents in turn proceeded to complain to the school (and police). Rueda was fired 4 days later. The local sheriff's office has reportedly confiscated the postcards. Rueda maintains that he did nothing wrong but try to prepare students for what they would see in any art museum.
Studies Attempting to Gauge Theater's Impact
Over the past couple decades, arts marketing has attempted to tailor principles from the field of marketing to the arts world, aiming for audience engagement and connection through targeted communication. Professor of Theater Management Anthony Rhine explores three new studies looking at how theater's intrinsic value to audiences can be measured–and potentially tapped. First, a research project called Triple Play found that the age of audience members affected how they appreciate new plays. Audience members who are interested in new plays also tend to be those who are interested in post-performance discussions and talkbacks. Second, Suzanne Meeks and her colleagues conducted a study to understand how theater affects audience member's psychological well-being at different stages, finding that younger people feel more engaged and stimulated by theater attendance than older people do (no doubt a surprising finding to many). Finally, a study Rhine himself did with Patrick M. Murnin examined people's recollections of arts participation when they were young, compared with their arts participation as adults. They found that arts education is best achieved in conjunction with arts exposure–in other words, youth respond best to being taught about the arts when it involves some sort of firsthand exposure to the art. Their study suggests that arts exposure, education, and art-making engagement are all necessary to set a child on the path toward lifelong arts appreciation. Ultimately, as Rhine notes, these studies raise more questions than they answer, but they revive an important discussion of the value of art (specifically theater) to human beings! Certainly a discussion worth having.
Woman Allegedly Causes over $1M in Damages to Man's Art Collection on First Date
Many people have gone on what they consider to be
nightmarish first-dates
. But a high-profile Texas attorney would probably argue his story takes the cake. Attorney Anthony Buzbee alleges that, during a first date on December 23rd, 29-year old Dallas court reporter Lindy Lou Layman destroyed over $1 million worth of his private art collection. Buzbee claims that Layman became intoxicated, proceeded to hide from him in his own $14 million mansion, and subsequently started attacking pieces of art when he tried to get her a ride home. He claims she tore three paintings from the wall, including two original Andy Warhol pieces, and pored liquid on them before throwing two sculptures across the room, destroying them. The two Warhols are said to be valued at $500,000 apiece, and the two sculptures worth $20,000 each. Layman's lawyer has declined to comment, but she is out on bail. If Busbee's accusations prove to be true, the situation certainly sets the bar pretty high for a bad first date! Hopefully the damanged artwork can somehow be repaired or restored.